SWEET REVENGE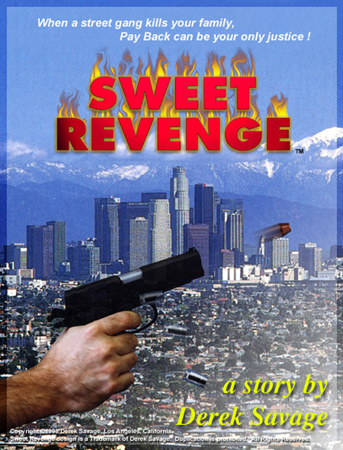 After the Viper's street gang murder James Swanson's family, he goes to the police. But the police are powerless against the hardened gang members. So James has only one way to rectify the problem.
James joins forces with his brother and childhood friends and these guys know the true meaning of family hood. If someone kills your family, then it's Sweet Revenge time! And they have an assortment of weapons that could rock the US Military.
The story has little to no profanity with a message that White and Black people can live in friendship and overcome adversities together.
"A ScreenPlay"

---
Cover Design by Derek Savage. Copyright © 2022, Derek Savage. All Rights Reserved.