Derek Savage Books , Derek Savage Productions , Cool Cat , Cool Cat Kids Superhero , Cool Cat Saves the Kids , Cool Cat Productions, Cool Cat Movie, Kids Gun Safety , Anti-Bullying , Bullying , Cool Cat Loves You , Gun Self Defense for Ladies , Gun Safety , Bible Birdie , Trolly the Trout , Blue Thunder Books
---- Welcome to Derek Savage Productions ----
Novels and Screenplays
Movies and Documentary Films
Buy Your DVDs or Stream Today
420 Themed Projects
Children's Books by Derek Savage
Cool Cat Loves
the Beach
Cool Cat Loves
Wrestling
Cool Cat Loves
Baseball
Cool Cat Loves
the Soldiers
Cool Cat Stops
Bullying
TROLLY
MAKES
FRIENDS
TROLLY
FINDS A
GUN
TROLLY
AND THE
NECKLACE
BEST BUDDIES
BABY CAT
LOVES
YOU
BIBLE BIRDIE

a Christian Themed
Children's Chapter Book

Book and Audio Book
--- Cool Cat® Clothes ---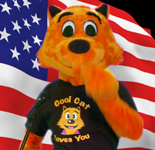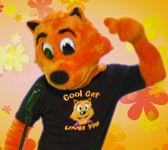 Get Your Cool Cat T-Shirts Today!
Only $19.99 each, All Sizes Same Price!

It's the Same 'Style Shirt' that Cool Cat wears in his Movie!


Follow Cool Cat at @CoolCatLovesYou
*** Cool Cat Loves You ***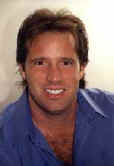 Derek Savage




The Savage Site has won the prestige Website Awards



© 1995-2022, Derek Savage Productions.
Derek Savage and Cool Cat are US Federally Registered Trademarks ® of Derek Savage.
Duplication in any way is prohibited. All Rights Reserved.