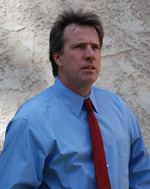 Derek Savage writes novels, screenplays, kidís books and music. From his novels and screenplays, The Second Coming, a Love Story set in the Last Days; Bad Boy, the life and times of a male dancer; Sweet Revenge, where a man gets justice against the street gang that murdered his family; to I Have Cancer: a Medical Marijuana Story; and his kid's series, Cool Cat, Trolly the Trout, Baby Cat, Best Buddies, Donny the Dinosaur, and Bible Birdie; several children's characters that depict good positive messages and teaches children in a fun and loving way.
Derek loves to write, but he is mainly know for producing and directing movies, documentaries, and Award Shows.
Derek is the creator of the popular COOL CAT and the 420 AWARDS Brands.