Cool Cat, Cool Cat Saves the Kids, Gun Self-Defense for Women, Derek Savage, Gun Self Defense, Cool Cat Big Money
- BIG MONEY REFERRAL PROGRAM!!!-
Valid for all 'Cool Cat' and 'Gun Self-Defense for Women' products!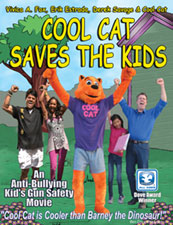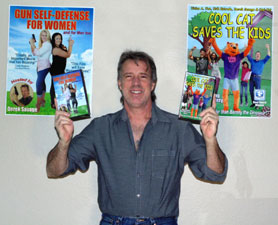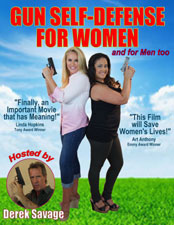 It's simple! Just refer people to our website, and when they make a purchase
and enter your promo code, they will get 10% Off and
You will get 10% commission of that sale!

Derek Savage
"Creator of Cool Cat"

-Example commissions-

Gun Self-Defense for Women:

DVD - $1.50 commission per sale

DVD & Mace Package - $3.00 commission

DVD, Mace & Stun Gun Package - $6.00 commission

*Mace and Stun Gun package are Available in USA only
*Stun Guns are illegal in some US States, full list at website.


Cool Cat:
"Cool Cat Saves the Kids" DVD - $1.20 commission

"Cool Cat" & "Gun Self-Defense for Women" DVDs- $2.70

"Cool Cat" DVD & "Cool Cat Loves You" Shirt - $3.00

You get 10% of every sale when
Your Promo Code is used!
>> DO THE MATH - HOW MUCH MONEY CAN YOU MAKE? <<
Turn Your YouTube and Social Media Following into Revenue
-Cool Cat holding an EMMY Award with Film Cast-
Erik Estrada, Vivica A. Fox, Derek Savage
Jessica Salazar and Connor Dean
--- DO YOU WANT TO BE IN A HOLLYWOOD FILM? ---
When You refer 2,500 customers who use Your Promo Code,
Derek will Cast You in a CAMEO ROLE in the upcoming "COOL CAT LOVES YOU" FILM,
so here's your chance to be in a real Hollywood Movie!
- Plus with the CAMEO ROLE, the Commission you'll earn on 2,500. "Gun Self-Defense for Women" DVD sales is $3,750 US Dollars, deposited in your PayPal account! Win-Win!
-- 5,000 referrals gets you a bigger part and Assoc. Producer credits, with earning $7,500!
---------------------------------------------------------------------------------------------------------
Let's ALL WORK TOGETHER and Entertain the World with Cool Films,
and Make Money at the same time! It's "BIG MONEY" Time!
-- Please email Your PROMO CODE to CoolCatWebMail@yahoo.com --
Title the email with - Promo Code_____
You chose your Promo Code name. It has to be under 15 characters, and no dirty names allowed.
www.GunSelfDefense.com
www.CoolCatLovesYou.com
*For paperwork reasons, it takes Five Referrals to Qualify for the 'Big Money' Program.
All Commissions are deposited in your Paypal account on a monthly basis.